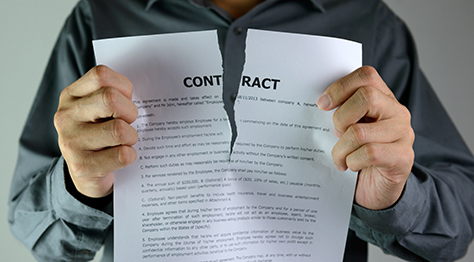 Breach of Third Party Contract
In certain situations, you may be a third-party beneficiary of a brokerage firm's contract with a regulator, such as FINRA. The third-party beneficiary, i.e. the customer, is not a party to the contract itself. However, the customer may be the intended beneficiary of the contract, and may therefore have legal rights under that contract. The customer may have legal rights to enforce the contract, or otherwise benefit from the contract. In order for firms such as Morgan Stanley, Merrill Lynch, Raymond James, UBS Financial Services or Charles Schwab to be licensed with FINRA, those firms must agree to comply with FINRA's rules and regulations. You, the investor, may be the beneficiary of those rules and regulations.
Breach of Third-Party Contract is a very complicated area of law. If you believe you may have a Breach of Third-Party Contract case, please contact David Weintraub at 800-718-1422.