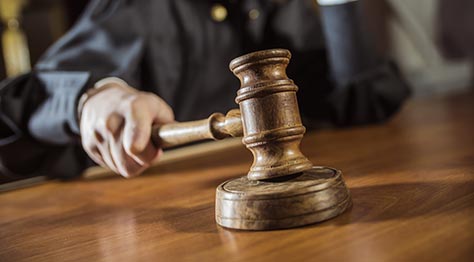 Commercial Litigation
Commercial litigation is a broad term that describes virtually every type of dispute that may arise in a business context. Common examples of commercial litigation include breach of contract, partnership disputes, class actions, and shareholder issues. This can include, but is not limited to, contract disputes, claims against another company or governmental entity, partnership/joint venture disputes, class action suits, business torts, civil RICO claims, breach of fiduciary duty allegations, and shareholder issues. These are all part of a commercial litigation.
Contract Disputes
Contract Disputes are a common occurrence that can occur when any party in a contract disagrees with any of the contract terms or definitions. A breach may occur not only when the terms of the contract are not performed at all, but also when they are not performed in accordance with the specifications indicated and/or when they are not completed on time. In the case of a contract breach, one or both parties may sue for damages and/or to have the terms of the contract legally enforced.
Business litigation can involve many types, such as: breach of fiduciary duty, breach of contract, regulatory investigations, trade secret disputes, insurance disputes, post-closing disputes, partnership disputes, among various and numerous other disputes.
Litigation increasingly occurs in various venues, from state and federal courts to private arbitrations and administrative hearings. Proceedings can involve
business-to-business disputes or those that potentially involve any number of government agencies.
Shareholder Disputes
Shareholder disputes can arise for a number of reasons, including alleged breaches of fiduciary duties, disagreements between majority and minority shareholders, or violations of operating guidelines. When a dispute happens, it may seem like a small problem that can be resolved without an attorney, but minor disagreements can also escalate into much larger disputes if all parties do not understand their obligations and rights, as well as how to properly follow and enforce them.
Business Torts: Business torts are not committed against persons or property. A business tort is harm against the organization's intangible assets, such as its business relationships with clients or its intellectual property. It can be brought for a problem in a business relationship that is not a breach of contract. For example, a party can bring a suit when they believe another party has intentionally interfered with their ability to enter into a contract or business relationship with another in a way that caused economic damage. Some common categories of business torts include fraud, breach of fiduciary duty, unfair competition, and misrepresentation.
David Weintraub has more than 30 years experience litigating the most complex commercial cases. He welcomes the opportunity to meet with you.