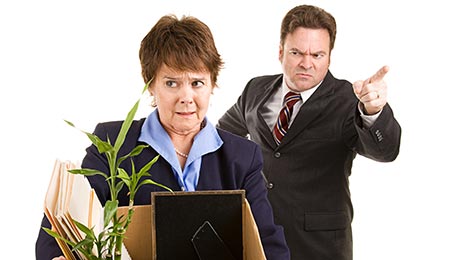 Employment Litigation
Not surprisingly, the financial securities industry is a hotbed for employment litigation. Brokerage firms routinely use the FINRA arbitration process to sue former employees who have defaulted on promissory notes. Again, not surprisingly, when promissory note cases are filed, they are often met with counterclaims, alleging some sort of employment claim.
When a FINRA registered individual's employment with a member firm terminates, the member firm is required to file a Form U5. This form reflects whether a termination was voluntary or involuntary, and if the latter, the reasons for the termination.  When the stated reasons for termination are untrue, the individual may consider suing the former employer for defamation. In addition to suing for damages, the individual may initiate FINRA arbitration proceedings for the purpose of getting the termination language changed.
We limit our employment practice to cases related to the financial services sector.  We represent financial advisors, branch office managers, compliance personnel, and all other FINRA registered individuals.  Our cases include claims for Wrongful Termination, Defamation, Breach of Contract, Fraud, Negligent Misrepresentation, Promissory Note Defense, Contribution Claims, Indemnification Claims, and Whistleblower Claims.
David Weintraub has more than 30 years' experience litigating the most complex commercial cases.  He welcomes the opportunity to meet with you.