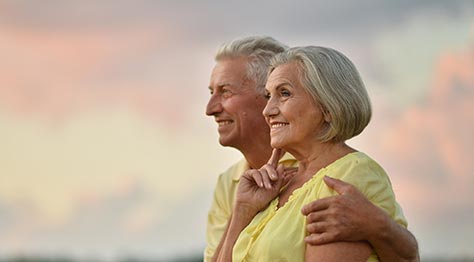 Elder Exploitation
Elder Exploitation is a form of abuse that occurs when a person, most often a relative or a professional such as a financial advisor, exploits an elderly person (age 65 and older) or a disabled adult. This can happen when using their funds, assets, or property without their consent or taking advantage of them in other ways.
Despite efforts in recent years to enact new laws designed to protect elderly and disabled investors, financial advisor fraud continues to remain an unfortunate but common form of elder abuse. The elderly have increasingly become targets for financial advisors' fraudulent schemes. The abuse may involve exercising undue influence on a senior citizen or perpetrating a fraud. Some warning signs include: unexpected changes in IRA beneficiaries, unexpected changes in wills, trusts or powers of attorney, sudden or unexplained check cashing, transfers or withdrawals, opening a new brokerage account (or multiple accounts) or changing financial brokerage firms, or an unusual increase in investment activity or change in investment style. Finally, if the senior is overly secretive or reluctant to discuss financial matters, these can indicate red flags of elder exploitation by a financial advisor.
According to a recent study by the two national regulators of the securities industry, the Securities and Exchange Commission and FINRA, financial advisors are selling high commission and risky products to their elderly clients. Those products include variable annuities, structured products, non-traded REITs and other so-called "alternative" investments.
Because a financial advisor's relationship with his/her client is built on trust, this trust is compromised when the financial advisor's conduct becomes exploitative. Engaging in any conduct that jeopardizes the financial welfare of a client 65 years of age and older and/or a disabled adult is elder abuse. Laws have been enacted to attempt to prevent such exploitation, but many financial advisors may disregard these rules to the detriment of seniors who then become victims of securities fraud. Seniors who become victims of a financial advisor's abuse have been victimized by the very person they have trusted to invest their funds. For example, the senior has authorized trading or discretion of the account to the financial advisor and the financial advisor mismanages the funds. If the senior's brokerage account is being churned or excessively traded, this activity creates large commissions for the financial advisor. If unusual or unauthorized withdrawals in the senior's account has occurred or the senior has written checks directly to the financial advisor, these are signs of abuse.
Very strict laws exist to protect the elderly from such abuses from financial advisors. Our firm can help if your client or loved one has been the victim of elder exploitation.