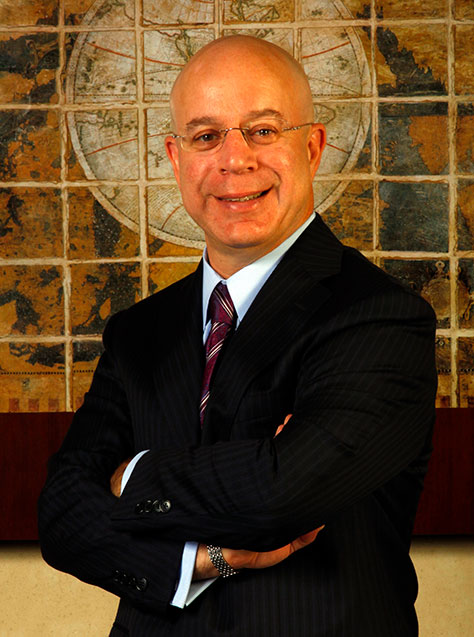 DAVID A. WEINTRAUB, ESQ.
You've heard the saying: "It takes one to know one." Well, when I began my legal career in Miami, I regularly represented Wall Street's largest securities firms, in state and federal courts, in arbitration proceedings, and in regulatory inquiries and investigations. Whether in Ruden McClosky's Securities Litigation Group or as Prudential Securities' in-house counsel, my focus for 13 years was protecting the securities industry.
Then I switched sides. Since 1997, when I returned to private practice, I have represented hundreds of retail and institutional investors across the country in claims ranging from under $100,000 to more than $100 million. The vast majority of my cases are resolved through confidential settlements. Apparently, I work well on this side of the aisle. I have an AV rating from Martindale-Hubbell—very high to preeminent. That's the directory's highest rating. I am also certified by the Supreme Court of Florida as a Civil Circuit Court Mediator.
In addition to serving as Co-Chair of the Abuse, Neglect and Exploitation Committee within The Florida Bar's Elder Law Section, I write for various scholarly publications, including The Florida Bar Journal, ActionLine (The Florida Bar Real Property, Probate and Trust Law section), The New York State Bar Association Elder and Special Needs Journal, The Broward County Barrister, The Elder Law Advocate, The New York State Bar Association Journal, and The Nebraska Lawyer and the Prairie Barrister, (Nebraska Association of Trial Attorneys). I am frequently asked to speak on issues related to securities litigation and elder exploitation.
I have been admitted to practice law in Florida (October 1984), Nebraska (2006) and New York (2007). I attended Brandeis University and received a Bachelor's degree in Economics from Vassar College in New York, and a juris doctor degree in 1984 from Rutgers University, Camden, New Jersey.
I am very involved with my local community, and in 2019 was named Volunteer of the Year by the Guardian Ad Litem Program of Broward County. I am also a member of the Florida Bar's Legal Needs of Children Committee.
I live in Lauderdale by the Sea, Florida, with my wife. My two children both attend college.